Integration and Integrity
'Well Integrity' starts at the Concept Level and runs through the construction and the life cycle of the well.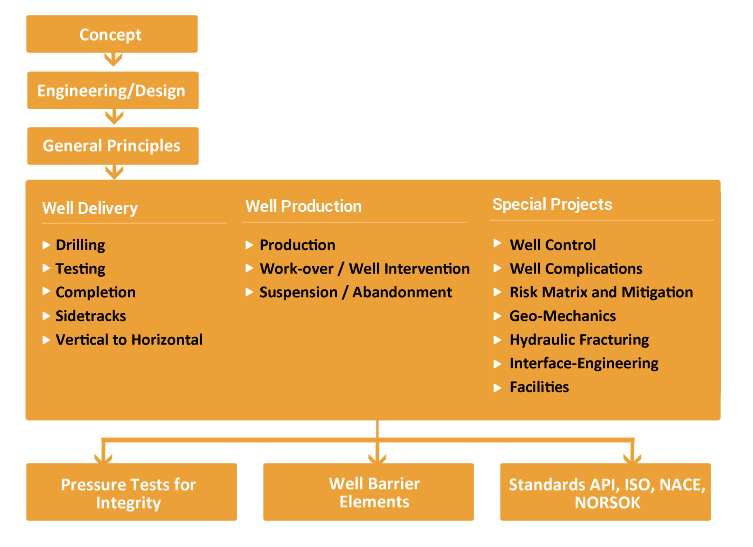 ---
Integration of Multi-Disciplines to Deliver Complex Projects
Complex projects require integration of multi-disciplines, multi-domain expertise for successful and seamless delivery. Projects fail or compromised without achieving the objectives due to lack of adequate integration capability.
Interface engineering and integration of subsurface – wells – facilities – production – life cycle integrity etc. require high level of integration expertise to deliver the projects in time, budget and without compromise of objectives.
iWells provides the integration expertise to delivery projects successfully.
Technical and Operational Integrity for the Life Cycle of a Well
Post Macondo blow out incident in 2010, the demand for technical and operational integrity throughout the life cycle of the well has increased considerably and the challenges to ensure adequate and appropriate technical and operational integrity from concept to completion and production throughout the life cycle of a well are enormous.
iWells provides trusted solutions and applications for achieving the technical and operational integrity.